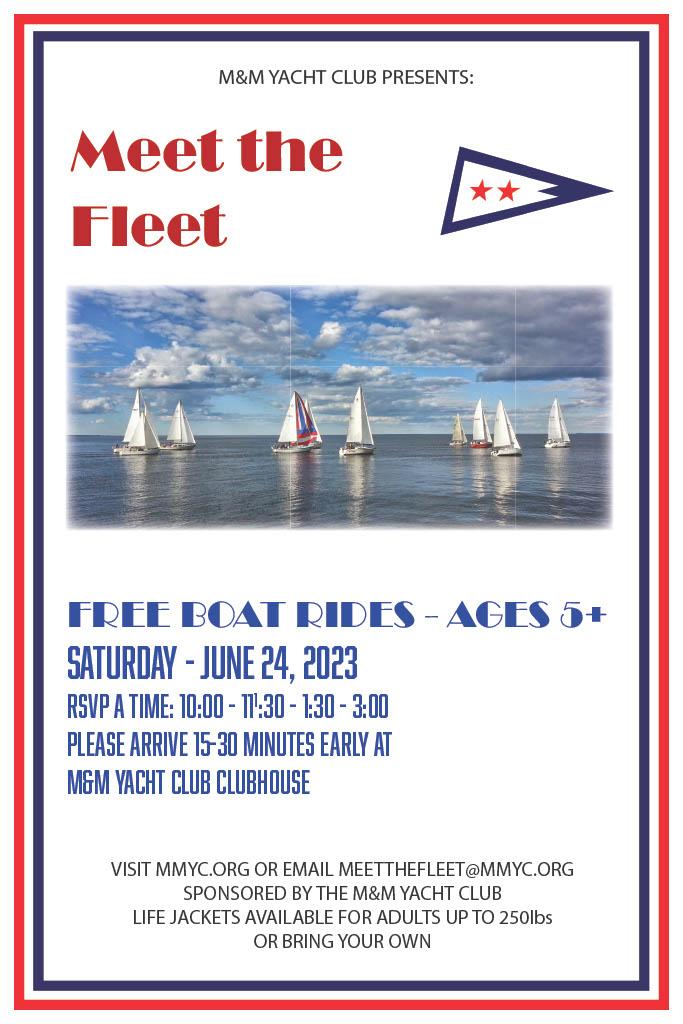 2023 "Meet the Fleet" Event Scheduled for June 24
REGISTER TODAY!!!
Free Boat Rides – Ages 5+
Saturday, June 24th 2023
RSVP A TIME: 10:00 – 11:30 – 1:30 – 3:00
Please arrive 15-30 minutes early at M&M Yacht Club Clubhouse
SPONSORED BY THE M&M YACHT CLUB
Life jackets available for adults up to 250lbs or bring your own
Register for Meet the Fleet 2023
Submitting this form is only a REQUEST for an outing during Meet the Fleet. Your outing is only confirmed once you receive a reply by phone or email.