Founded in 1935, M&M Yacht Club organized the first 100 Miler in 1937. The Marina Management Group which oversees the running of the Menominee Marina was established in the spring of 1983. Our clubhouse, located on the waterfront side of the Menominee bandshell building, was renovated through the hard work of members, and occupied in the early 1980s. Before this, we had no permanent home.
We have hosted a number of major events in the past, starting with the 1969 Mallory Cup Men's National Championship, in which top U.S. sailors used boats from the local 5.5 meter fleet. The Flying Scot Regionals were held here in 1971 and the LMYA Offshore Championships in 1975. Additionally, the 1995 and 1999 Ensign Regional Championships, as well as the 1998 Ensign National Championships took place here, drawing boats from around the country. In 2003, we hosted the S2 7.9 International Regatta with entries from the U.S. and Canada.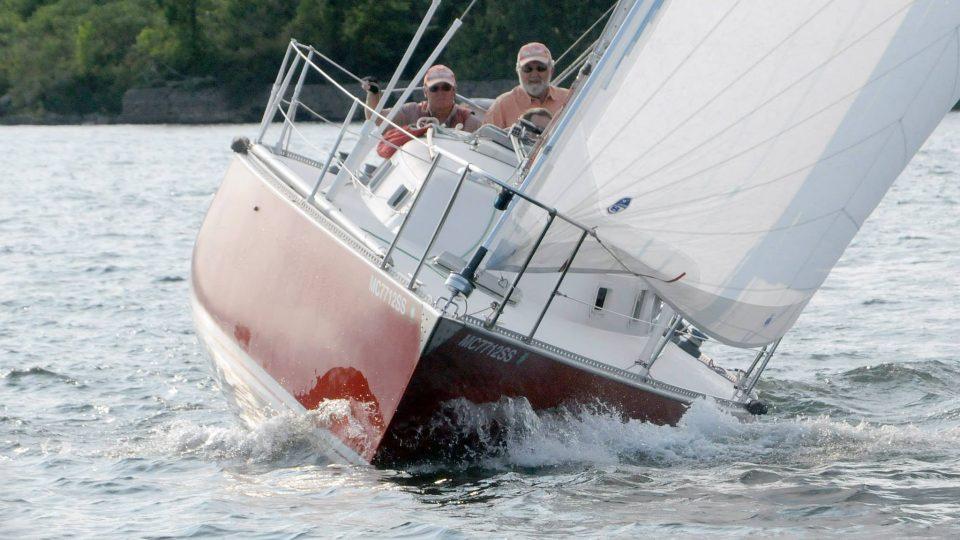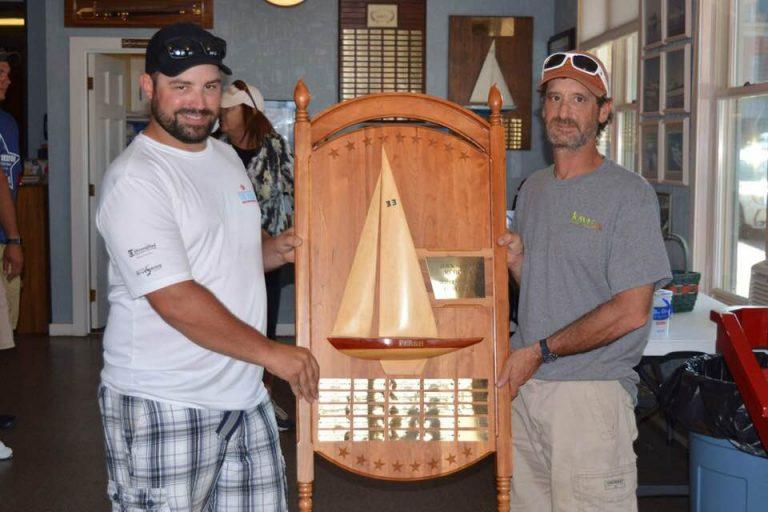 Over the years the Club has had a number of active fleets including Flying Scots, Snipes, Lasers, 5.5 meter boats, and Ensigns. Our current fleet is all keelboat handicap racing. You can usually find us on the water each Wednesday off the Menominee Marina breakwall. The club also sponsors several family type races and fun rendezvous each season, along with our "Meet the Fleet" event at which we offer one hour boat rides to the public.
Currently, while the Club is certainly active with sailing, we have an active social contingent as well. We welcome anyone who is interested in joining us. The majority of our members are not boat owners, and we've been known to occasionally describe ourselves as "a social club with a boating problem."